About Ann McMullan
Ann McMullan is an education consultant based in Los Angeles, California who works throughout the United States and internationally as a public speaker, writer, and consultant focused on leadership, professional development and educational technology. Ann is a frequent speaker at state and national education conferences. She serves as Project Director for CoSN's EmpowerED Superintendents Initiative.
Over the past several years Ann has traveled internationally as a member of CoSN's International Delegations to learn how school systems function in various nations around the globe: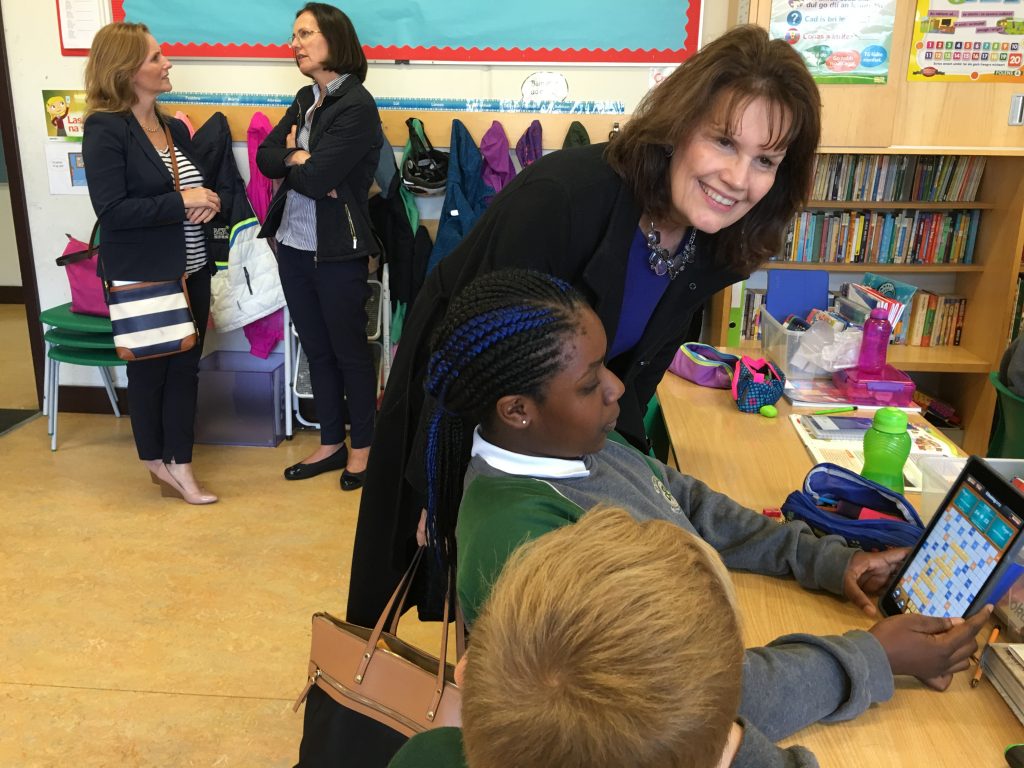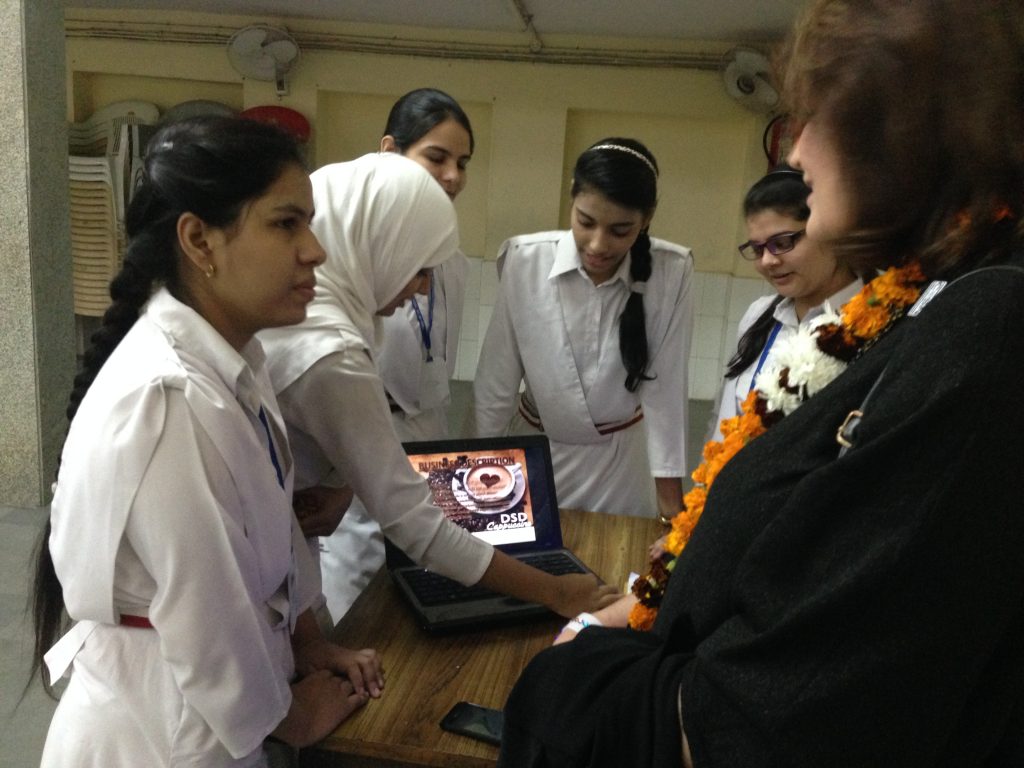 Ann serves as a Featured Collaborator for Education Collaborators, a national consulting organization comprised of many of the best practitioners in the field of education who lead some of the strongest technology programs in the country.
Ann also helps non-profit organizations with leadership and strategic planning through her work with Executive Service Corps of Southern California.
Prior to her family's September 2013 move to Los Angeles, Ann McMullan was the Executive Director for Educational Technology in the Klein Independent School District, located just outside Houston, Texas, serving over 50,000 students. For sixteen years, Ann led the district team that provides professional development on 21st century instructional strategies to over 4,000 professional educators. She was also the district's lead administrator for the library services department.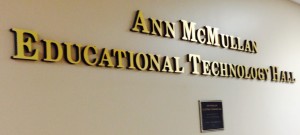 Klein ISD recognized and thanked Ann for her leadership when she left the district in 2013 by naming a section of the Klein ISD Multipurpose Building the Ann McMullan Educational Technology Hall.
Klein ISD is recognized as an early innovator and national leader in educational technology. The district's innovative practices around transforming learning and teaching through technology are featured in the Texas Education Agency's Power on Texas video series.
Klein was one of five spotlight districts in the Alliance for Excellent Education's first national Digital Learning Day, held in February 2012. The National School Boards Association Technology Leadership Network selected Klein to host one of their four 2012 Education Technology Site Visits.
In 2012 and again in 2013, Klein ISD was named one of the Top Ten Large US School Districts Honored for Technology Know-How by the Center for Digital Education and the National School Boards Association. The Klein School District continues to be acclaimed for its leadership in educational technology.
The Klein district has successfully implemented a district wide technology program that incorporate a wide variety of technology-based learning tools in all KISD classrooms which support teaching and learning in all grade levels and subject areas. Additionally, six schools in Klein ISD, including all four of the district's high schools, currently have successful 1 to 1 Tablet PC computing programs.
The total number of students in Klein ISD who attend school every day in a one-to-one learning environment now exceeds 15,000. Tablet PCs are also incorporated into other special programs in the district.
From 2004 to 2006 Ann served as the co-chair of the Texas Educational Technology Advisory Committee which produced the Texas Long Range Plan for Technology, 2006-2020, used by the state legislature and school districts across Texas for the planning and implementation of technology for learning in all content areas, Pre-K to grade 12.
The Houston Chapter of the Association for Women in Computing presented Ann with their Leadership in Technology Award in 2005. This was the first time the chapter award was given to someone working outside the IT sector, in K-12 education.
ISTE (International Society for Technology in Education) has awarded Ann the Making It Happen Award, in recognition of her educational technology leadership, commitment and innovation.
In February 2010 Ann received the Lifetime Achievement Award for the Advancement of Technology in Learning from the Texas Computer Education Association (TCEA). Ann was recognized as a 2012 nominee for the Texas Women's Hall of Fame for her work in K-12 education.
Tech & Learning and Digital Learning Environments spotlighted Ann McMullan in their September 2013 Profiles in Leadership eBook.
Ann was born and raised in San Antonio, Texas, and lived in the Houston, TX area for 37 years. She graduated from University of Texas at Austin with a BS in Secondary Education. Political Science and Speech were her two teaching areas, and she also has a Social Studies Composite Teaching Certification. She earned her Master's Degree in School Administration at Stephen F. Austin University, at Nacogdoches, TX. She is also certified by Microsoft as a Microsoft Innovative Educator & Trainer to provide professional development sessions on the entire Microsoft Suite of Applications for Education (i.e. OneNote, Skype in the Classroom, Office 365) and trainer of others to provide the same services.
She worked in Klein ISD (just outside Houston, TX) for 34 years. She worked eighteen years as a classroom teacher, and sixteen years as a district leader for educational technology. Her final role (last 6 years) was as Executive Director for Educational Technology.
Ann's husband (Pat McMullan) worked for Compaq and Hewlett Packard in Houston, TX. Shortly after he retired, they moved to Los Angeles, CA in September 2013 to live closer to their two grown sons (and their families) who both live in the Los Angeles area. P.J. McMullan is a professional photographer, specializing in architecture. Kevin McMullan is a voice-over director for video games and animation.